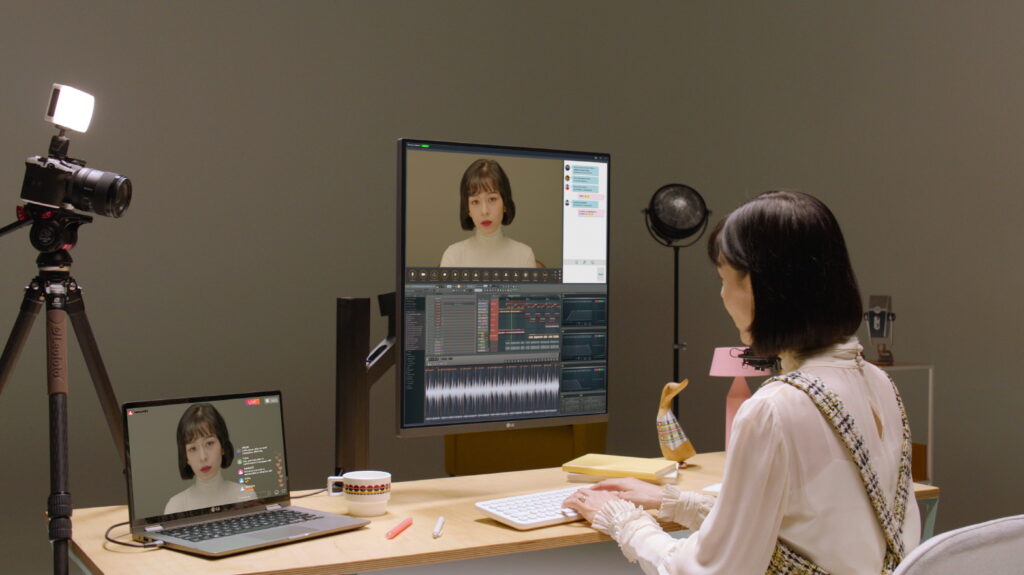 The unusual aspect ratio on LG's new DualUp Monitor could make for an interesting alternative to 16:9 for digital menu boards.
LG debuted the DualUp Monitor (model 28MQ780) at their virtual press conference during CES 2022 on January 4th that features a Nano IPS display with a unique 16:18 aspect ratio – a unique format in the monitor market. It has a 2,560 x 2,880 resolution, something LG is calling Square Double QHD, offering the same screen real estate as two 21.5-inch displays.
The monitor is obviously targeted towards the home and office market as LG touts it as a "multitasking powerhouse ideal for all kinds of tasks such as content creation and coding" but the aspect ratio could make for a good digital menu board screen. Although digital menu boards offer abundant flexibility, one of the things static menus often have over their dynamic counterparts is more freedom in its shape and proportions. Looking at the DualUp and its Square Double QHD you can't help but think that it is reminiscent of the proportions of some of the traditional and common menu boards.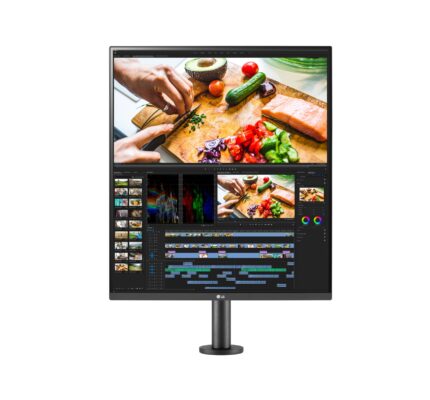 This isn't the first time LG has introduced a unique display format. For years, LG has offered various Ultra Stretch display models, which appeared to be 16:9 monitors cut in half horizontally to give a very wide aspect ratio and that were specifically for the digital signage market. LG's current stable of models includes the 58:9 Ultra-Stretch "bar-type" display, whose Picture-by-Picture feature allows you to divide the screen in up to 4 parts in landscape or portrait installations and tiling via daisy chain for up to a 4×4 configuration.
If the DualUp will work for menu boards, it won't work for all of them. Spec'd at a 27.6-inch diagonal and a 300 nits brightness, it may only be practical for an audience in smaller locations. Also, although a MSRP wasn't provided, one could expect a pretty hefty price tag for such a specialty item, further decreasing the subset of businesses this new monitor could be feasibly used in.
Although I love the idea of using a non-standard format for digital menu board installations for the wow factor it could provide, the final nail in the coffin could be its SDQHD (2560 x 2880) size and resolution. Creating content, especially video, in that size could pose a challenge, not to mention simply outputting it, as many digital signage players are limited to more standard video sizes like 1080p.