May 26th, 2015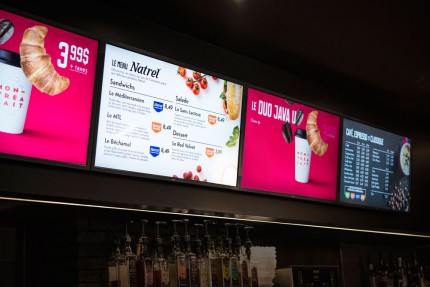 Back in February, we started providing digital menu boards for Montreal-based java u café-bistros. More recently, java u partnered with Natrel to offer a one-of-a-kind coffee experience: the Natrel Milk Bar by java u. Their "Montréalait" concept, a first in Canada, will be integrated into the 21 java u café-bistros in the Greater Montreal area, in addition to the new flagship café that opened its doors at 2451 Notre-Dame Street West, for which we also provided digital menu boards and software.
The image at the start of this post features (part of) the 5-screen digital menu board. Content was provided by lg2 and we provided animation services. Below is another picture showing the design of the location and how the digital menu boards are integrated.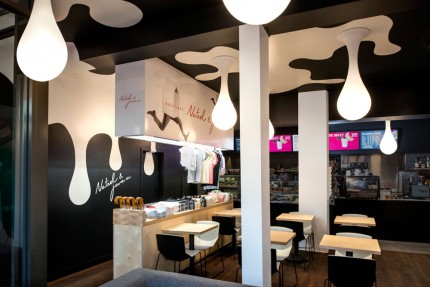 * Images courtesy of Natrel.